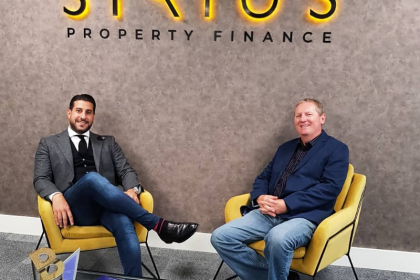 Sirius Property Finance has moved to new, larger offices in London and Manchester to enable the continued growth of the bespoke and specialist property finance broker.
In both cities, Sirius has moved to new offices with three times the capacity of its previous space, top-end features and facilities. The new offices will provide Sirius with the space to grow the business as it continues to take on new advisers who are able to structure creative solutions for complex client requirements.
In the immediate future, Sirius will be recruiting two brokers and one administrator in London, and one broker and one administrator in Manchester.
Robert Collins, Co-Founder of Sirius Property Finance, said: "In a relatively short space of time, we have delivered really significant growth at Sirius, but it's the way we have achieved this that is particularly pleasing. We have remained committed to targeted recruitment of some of the best people that our industry has to offer, and we have scaled our business in a controlled way, built on mutually beneficial partnerships. Our new London office is a fantastic space and testament to the quality, vision and potential of the people we have in this business."
Adele Turton, Co-Founder at Sirius Property Finance, comments: "In the 18 months since we started Sirius Manchester, we have gone from strength to strength, meeting the bespoke and complex finance requirements of investors and developers from all over the country.  We have recently moved into our new larger offices and we are building a dynamic, versatile team to mirror this new exciting space. As with London, we are now looking to add to our team, with like-minded people and the new office expansion fits in perfectly with our plans for the future here."