On average, the estimated annual interest on development finance sits at approximately five percent per annum – around 0.42% per month.
Based on the loan amount of £5m over one year, property developers opting for the traditional route to build would see £252,000 paid in interest in over just 12 months.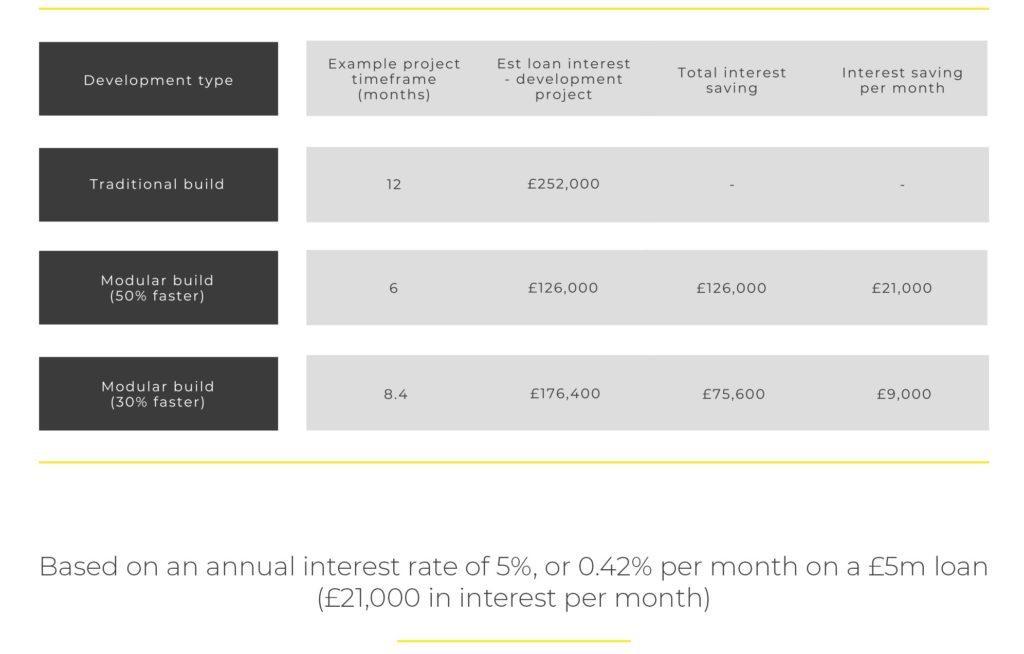 Opting for the modular build route could see construction complete 30% to 50% quicker than a traditionally built development.
By reducing this construction time by 30%, developers could see an interest saving of £75,600 in a single year – £9,000 per month.
However, by cutting this timeframe by 50%, this saving climbs to £126,000 per year or £21,000 per month.