Research by real estate debt advisory specialists Sirius Property Finance has revealed that Warwickshire, Oxfordshire and Cambridgeshire rank as the nation's housebuilding hotspots when it comes to the number of new homes build on an annual bases in relation to the total size of the property market.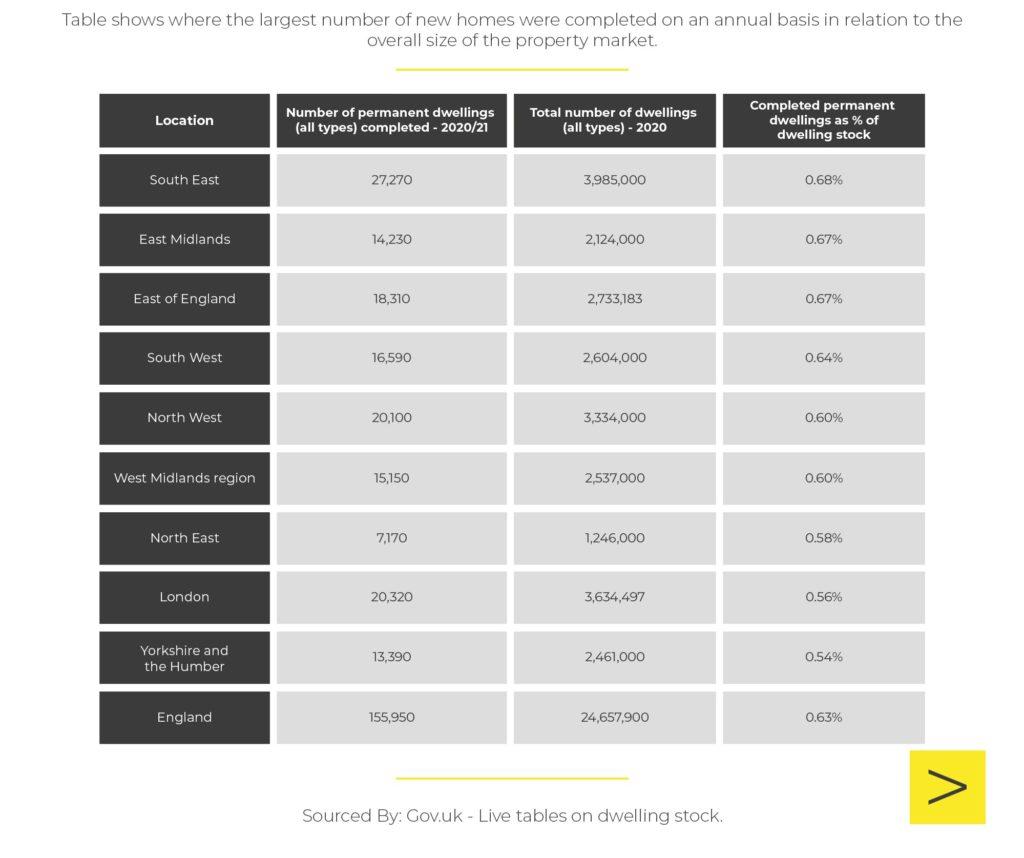 Sirius Property Finance analysed government housebuilding numbers for total permanent dwellings completed in 2020/21 across each count of England, and then looked at how this figure stacked up when compared to the wider context of housing market size, by comparing it to the total number of dwellings in each country to see where we're really building the most.
Regionally, the largest injection of new homes was seen in the South East, where 27,270 homes were built equating to 0.68% of the total property market.
At a county level, Warwickshire has seen the biggest boost to the local property market in the way of new housing stock. The 3,050 homes built during 2020/21 is equivalent to a huge 1.16% of the existing property market.
Sirius MD Nicholas Christofi comments:
"The nation needs more housing and while some areas may have been marked as housebuilding hotspots, the real impact of this housing delivery can't always be established based on top line completion figures alone.
When viewing build completions against the wider context of overall market size, we can get a better idea of where has seen the biggest boost to the property market in terms of the number of new homes being delivered."