Confirmed in the recent Budget, a new Residential Property Developer Tax will be introduced in April next year to 'ensure that the largest developers make a fair contribution to help pay for building safety remediations.'
It has now been revealed that a 4% charge will be brought to profits exceeding the annual threshold of £25 million. Sirius Property Finance has found that this tax could cost the nation's biggest housebuilders £205m a year.
We analysed pre-tax profits for 11 of the biggest housebuilders to find out how they will be affected: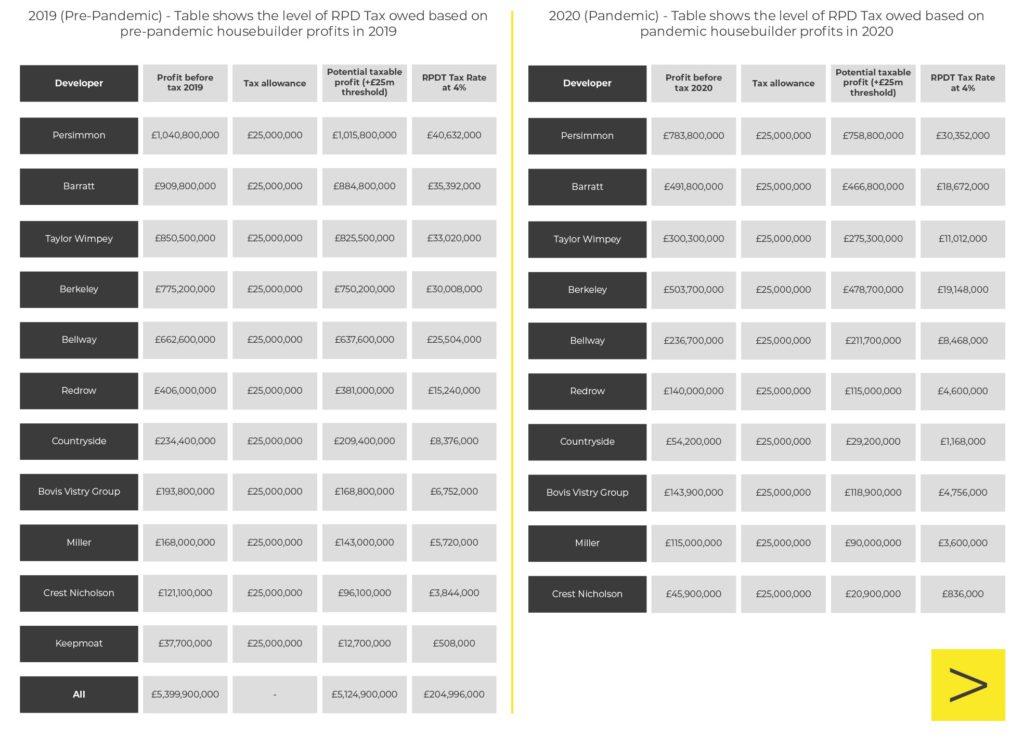 The research shows that pre-pandemic (2019) total pre-tax profits for these 11 housebuilders totalled £5.4bn.
Based on a £25m tax threshold, this would see a potential taxable value of housebuilder profits to the tune of over £5.2bn come April 2022, with a 4% rate of tax on this figure requiring Britain's biggest housebuilders to pay £205m in tax per year.
Even during 2020 when the pandemic saw housebuilder profits more than half (-52%), £2.6 billion in taxable value above the new £25 million threshold would have resulted in an RPD Tax bill of almost £103m.